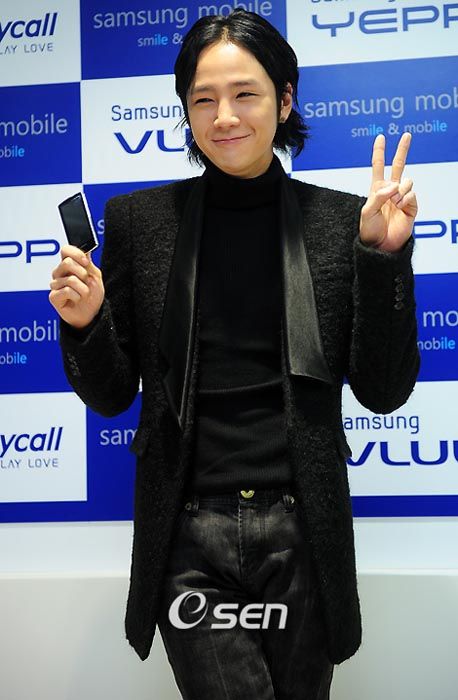 Oy. On the heels of that handsome, newly released Tae-kyung-inspired photo (and the one from the more sartorially questionable Japanese fanmeeting), we've got super-cutie Jang Geun-seok once again delving into his wardrobe o' whimsy for this lovely new look, which he donned for a fansigning event on December 5. It took place in Seoul at the newly opened first store for Samsung Mobile.
So how do you know if Jang Geun-seok dressed himself for an event? If he comes looking like Snape, that's a pretty big clue. Pale skin, greasy hair, stifling black wardrobe… If he's wearing a (p)leathery-looking women's suit snazzed up with roadkill, that's another sign. Or if he's dressed as some kind of '80s-inspired mage apprentice. Or as an punk-rawk vampire. Or a rocker drag queen. Or a fresh-faced and wholesome-looking ajumma.
It makes me miss the days when he was trying to go over-the-top butch, perhaps to counter his naturally pretty looks. Most of all, I miss when he wasn't trying so hard to be anything in particular and looked very cute just as himself.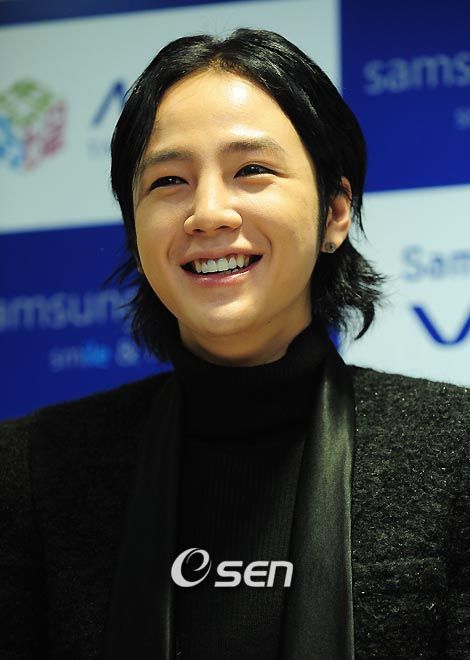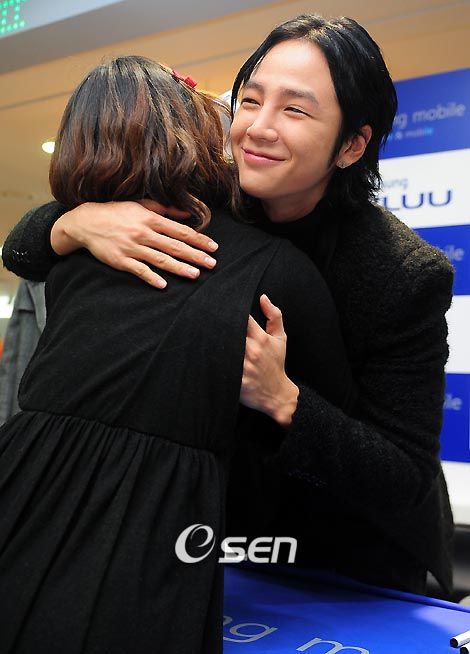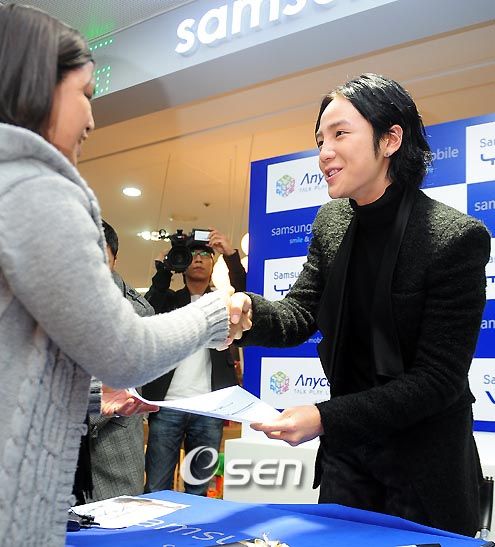 Credits : dramabeans